Part 2 of 3: Making farmland transition options available to landowners
Summary
Protecting Farmland for the Future. Farmers invest a lot of time, money, and energy into their land and, when it comes time for retirement, they often worry that the land may someday be covered in asphalt. An agricultural conservation easement (ACE) can provide a retiring farmer with the assurance that the land will forever be available for agricultural use. An ACE is a permanent deed restriction that allows future farmers to continue farming the land, but typically prevents subdivision and non-farm agricultural development. An ACE may not be right for everyone, but it can be a helpful tool to consider when planning for the future of your farmland.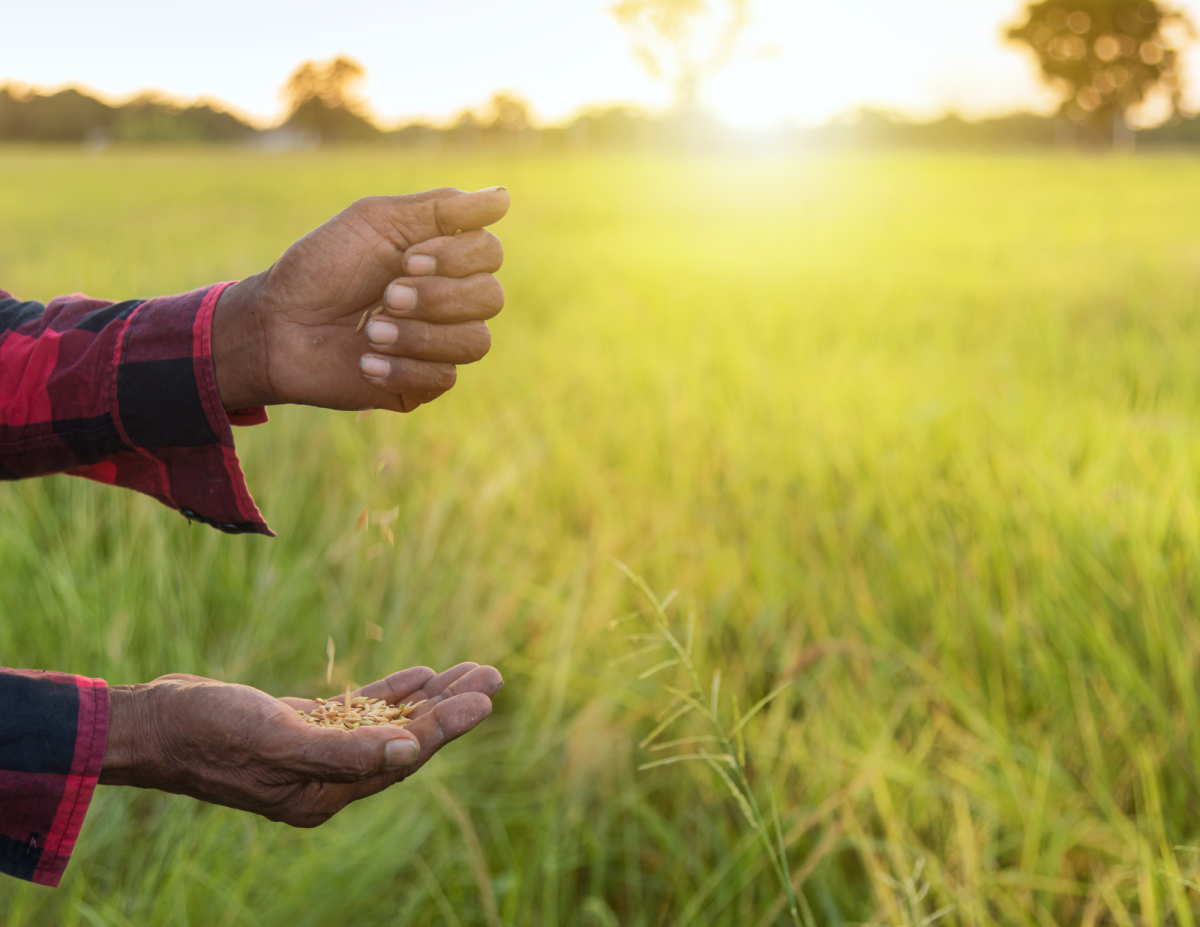 What is an agricultural conservation easement?
An agricultural conservation easement keeps land available for farming by limiting nonfarm development. Easements are deed restrictions that a landowner voluntarily places on a property to permanently protect the land's agricultural resources. These are flexible documents that are customized to each individual property and to the needs of farmers intending to produce an income from the land.
An agricultural conservation easement is drafted to keep land available for agriculture. Landowners often work with a land trust to develop easement terms, including limits on non-farm development, subdivisions and uses other than farming. Easements can also include protections for other natural features on the land, including wildlife habitat, wetlands, forests, and water resources. Easements generally do not require public access.
In order to ensure that the land is forever protected for agricultural use, the easement is recorded along with the property deed. Recording the easement alerts current and future owners that the land may not be subdivided or developed. Most easement landowners, particularly farmers, experience no significant change to their farming operations after protecting their land with an easement. Landowners may still sell, lease, mortgage, or bequeath their land.
What are some of the benefits of protecting land with an agricultural conservation easement?
Agricultural conservation easements permanently protect farmland and ensure that the land will remain available for future generations of farmers. Simultaneously, the land remains in private ownership so that the farmer can continue to operate a viable farming operation on the land. Sometimes there is public funding available for purchasing easements. Public funding can be available to individuals and entities through an Agricultural Conservation Easement Program (read more about ACEP here), but funding is limited and competitive. Often, a landowner may decide to donate the value of the easement to the land trust. As a result of the donation, the landowner may be eligible for tax benefits associated with the gift.
Easements can also provide benefits to the local community beyond just protecting one farm. Not only is productive agricultural land protected, but so are scenic views, critical wetlands, riparian areas, forests, wildlife habitats, and other natural resources. Most important, though, protected farmland can help to secure the agricultural land base within a region, which in turn supports the viability of local farm businesses.
Because a conservation easement removes the development potential from a property, land protected by an easement is often less expensive than land without restrictions. This means that easements can help make land more affordable and can provide opportunities for young, beginning, and emerging farmers to purchase land. Agricultural easements can ensure that there is land on which future generations of farmers can work and live.
What does a land trust do?
Land trusts are responsible for "holding" the easement. "A land trust or land conservancy is a community-based, nonprofit organization that actively works to permanently conserve land."(Land Trust Alliance). This means that the land trust is responsible for visiting the property annually and ensuring that the conservation values of the easement are upheld over time. Although the land trust has an ongoing stewardship responsibility, it does not own the land or become involved in the day-to-day management of the farm.
If you're interested in learning more about easements and whether an agricultural conservation easement might be right for you, consider reaching out to a land trust that operates in your area.
To find a land trust near you, visit https://gatheringwaters.org/find-land-trust-near-you.
The "Making Farmland Transition Options Available to Landowners" article series aims to share information about farmland transition options with landowners. The article series is a collaboration between the American Farmland Trust, the Farmland Access Hub, and the UW-Madison Division of Extension.
Part 2: Agricultural conservation easements 101: Permanently protect your farmland and legacy
Connect with us!
Kaitlyn Davis | Agriculture Educator, Extension La Crosse County | kaitlyn.davis2@wisc.edu
Mia Ljung | Community Development Educator, Extension Outagamie & Winnebago Counties | mia.ljung@wisc.edu
Alison Volk | Land Protection Projects Deputy Director, American Farmland Trust | avolk@farmland.org
Yimmuaj Yang | Community Director, Groundswell Conservancy | yimmuaj@groundswellconservancy.org
Bonnie Warndahl | Farmland Access Navigator, Marbleseed | bonnie.warndahl@marbleseed.org