Cultivating Your Farm's Future

Introduction
Wisconsin Extension has developed an interactive program, Cultivating Your Farm's Future and a corresponding workbook that provides tools and resources for producers to begin the succession planning process.
How will your farm operate in the future when the owner retires or is gone?
Are you currently working with another generation who may be questioning their role in the future of the farm business or are you yourself questioning your current role?
This program will help you with those questions.
---
The Workshops
These workshops are an opportunity for farm families interested in shaping the future ownership of the family farm.
Over the course of four weeks, you will have the opportunity to learn through self-paced assignments and live, virtual group meetings via Zoom to help you determine what you want for your farm's future and how you can get there.
Two options will be offered this winter and you can choose which days and times work for you.
The assignments include watching short videos, completing worksheets, and gathering necessary information.
During the workshop there will be four live virtual group meetings which will provide participants with opportunities to discuss their homework and learn, not only from the instructors but also from each other. 
Explore the three-step process of planning your business succession
Step One: Where are you now?
This section asks you to take inventory of aspects of your farm and family.
Step Two: Where do you want to be?
This sections helps you develop your intentions for the succession process. This is the time to consider the future.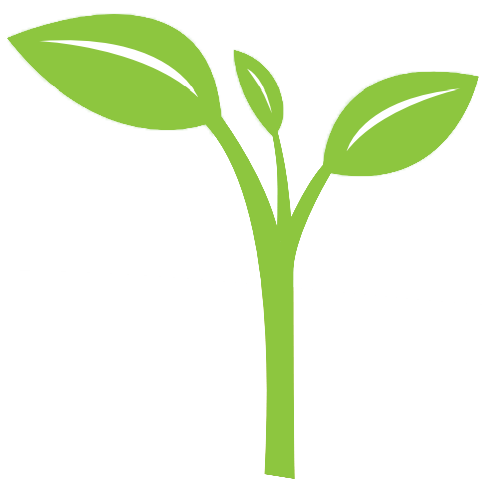 Step Three: How do you get there?
This section provides you with basic information about common strategies and tools you can use in developing your succession plan.
Outcome
This workshop series will prepare you to shape and communicate your ideas about the future of the farm and business as well as save time by having these crucial conversations before visiting with professionals. 
Workshop FAQ
This program is for farm businesses and farm families interested in shaping the future ownership of the family farm. If you are the owner generation, you may be wondering how to transfer a viable business to the next generation or develop a fair inheritance distribution plan. If you are the next generation you may have questions or ideas about your future role in the farm business. Multi-generations of the farm or family are encouraged to attend together.
The following topics will be covered:
Communication preferences and how to talk about the farm's future
Common tensions around farm succession
Inheritance distributions – Is equal fair?
Financials for farm succession
Strengths, weaknesses, opportunities, and threats – SWOT analysis
Business structures for farm succession
Setting goals and action steps
Assembling your team for succession planning
Four live sessions will be via Zoom, so participants can join from anywhere! Each week participants will receive an email with homework assignments. The homework is designed to help participants gather information and be prepared for the discussions and activities during the live Zoom sessions. The homework will be a mix of short videos, worksheets or reading assignments. The hard copies of the materials for the program will be mailed out before the first week of class. If the farm has participants living at different locations, we will need all the addresses at registration so we can mail materials to the appropriate addresses. The live virtual group meetings will provide participants with opportunities to discuss their homework and learn from not only the instructors but also from each other. 
The virtual Zoom sessions will not be recorded.
The sessions cost $100 per farm. This includes one workbook, a folder of materials, course videos and four live Zoom sessions. There is a $15 fee for each additional workbook requested. Multiple farm/family members are encouraged to attend.
Farms have the opportunity to choose the option that works best for them.
Option One
Wednesdays, January 31, February 7, 14, and 21, 2024, noon – 1:30 pm
Option Two
Thursdays, February 1, 8, 15 and 22, 2024, 6:00 – 7:30 pm
Registration deadline: January 12, 2024 to ensure participants receive the mailed materials in time for the first class.
Register online at https://uwmadison.eventsair.com/farm24/reg
---
The Workbook
Cultivating Your Farm's Future is a workbook developed by the University of Wisconsin-Madison Division of Extension as a companion piece for Extension farm succession programs, including the Cultivating Your Farm's Future Workshops.
This workbook may also be useful for service professionals as they facilitate conversations around farm succession planning with their clients.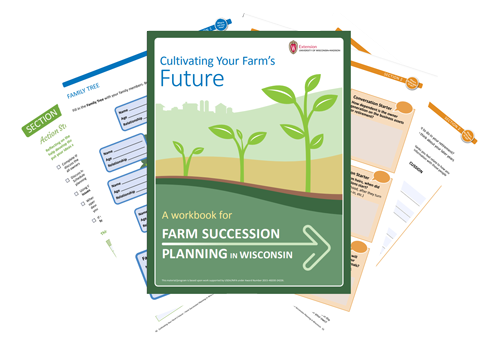 This workbook is designed to help family members and farming partners start conversations about important aspects of the farm succession. It is not designed for farms to complete all 66 pages and have a succession plan ready to take to their service professionals to put into place. Some worksheets might not fit the situation.
The video below will give you an introduction to this workbook.
---
Workbook Outline: The Three Step Process
The workbook provides worksheets and checklists to help farm members and families through a three-step process: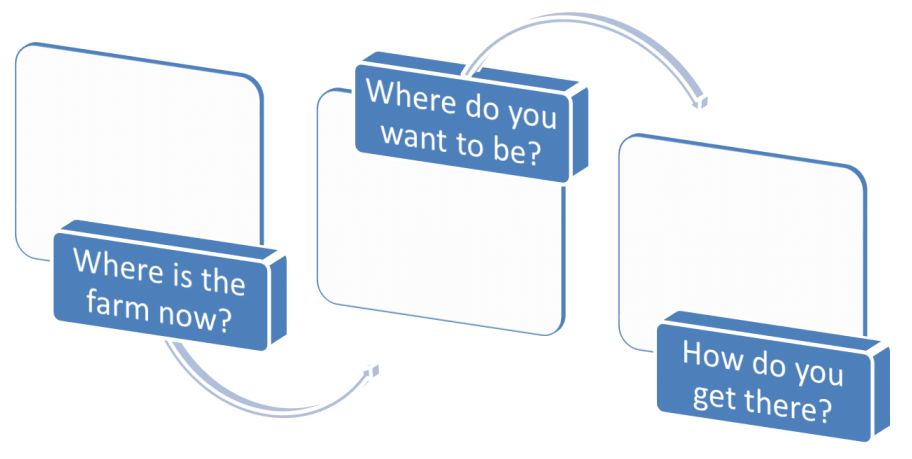 Section 1: Where is the farm now?
This section asks you to "take inventory" of aspects of your farm and family. This includes the history of your farm, family, the current farm enterprise and management, ownership of assets, number of employees and how income and expenses are currently distributed.
Section 2: Where do you want to be?
This section provides worksheets and activities to help farm members develop their intentions for the succession process. This is the time for farm members to consider the future: what do you want to do? Will the owner generation be fully retired? Or will there be a significant period of time that the two generations work as full partners? Whatever the timeline, your ideas and intentions for the future are easier to attain if they are written down and discussed by all farm members.
Gathering this information, writing it down and organizing it will help the succession process in two ways:
It provides farm members an opportunity to discuss the current status of the farm. Sometimes this is the first opportunity for the successor generation to see the financials and learn the full details of the farm's operations.
It puts this information at your fingertips when the service providers request it. This allows you to be better prepared. Being better prepared can also make your time with paid service professionals more efficient and less expensive.
Section 3: How do we get there?
Working through Sections 1-2 will help you form ideas and strategies to consider. Section 3 provides you with basic information about common strategies and tools you can use in developing your succession plan. However, succession planning is not a do-it-yourself project. This is when you rely on trusted service professionals to review the materials you've gathered in Sections 1-2 and help you develop your unique strategy for making a successful transition.
Using the workbook outside of Extension programs
The workbook was designed as a companion piece for Extension farm succession programs, but it can also be used in additional situations.
If you feel it's helpful to have someone outside of your farm or family facilitate or coordinate these discussions, we have two Extension educators trained and certified as farm succession coordinators. Their contact information can be found below.
If you feel you want to start this workbook without any outside help, you can identify maybe two or three worksheets in each section that you think will be helpful to your situation. Watch the corresponding videos so you get a better idea of how to use them. You don't have to start at page one and complete every page to the end. Some worksheets won't be relevant to your situation. Several of the worksheets are intended for each family or farm member to complete on their own and then shared and discussed as a group. The videos will give you directions as to making copies for everyone, should that be needed.
While the workbook can be helpful to organize your information, your vision, and some options, it does not replace working with your accountant, tax specialists, or attorney. The goal of the workbook is to clarify your thoughts and make your meetings with the professionals more efficient.
The worksheets will help you organize your information to understand where you are now, analyze where you want to be, and help you make decisions on how to get there.
---
Contacts for the program
Joy Kirkpatrick
Farm Succession Outreach Specialist
608-263-3485
joy.kirkpatrick@wisc.edu
Kaitlyn Davis
Agriculture Outreach Specialist
608-262-0313
kaitlyn.davis2@wisc.edu

Additional Articles
The Farm Management program produces a variety of articles on topics of interest to farmers, including those involved in the farm succession process.
Workbook Articles
These articles expand on the topics covered in the workbook activities.
Related Articles
These articles may be of interest to people in this program.
If you're interested in articles about other farm management topics, view our our article archive.