Providing strategies, tips and resources to reduce stress and create a more manageable work life balance.
Strategies to Enjoy Family, Reduce Stress
Getting outside: walking, biking, gardening
Exercise and exercise together: exercise buddies…accountabil-a-buddy
Family game nights (dominoes, cards), movie nights with popcorn; games with college kids
Eat more meals together, eat Sunday night dinner together, family chooses restaurant or two to support each other to get out,
Take turns cooking dinner, baking, cooking
Engage more in spouses work/day-to-day activity/chores, be supportive of each other, more respect for everyone's responsibility, job(s)
Rotate chores, having fun doing the chores you are doing
Shut off the TV
Sit by a fire at the end of the day to unwind
Watch Good Morning America with husband drinking coffee
Depends on age everyone is at
Fly A Kite!
Tips to Streamline Everyday Routines
Lists:

personal shoppers are great for sticking to the shopping list, really saves $, not purchasing the 'off-list items'
Lists on whiteboards, dry erase board
Prioritize the list, pick what needs to be done first. Where to start: 'how to eat an elephant, one bite at a time"
Be flexible: do not get hung up on the list, or get stress out about 'the list'
Write one
Meal plan list

Plan, have a schedule, set a goal every day, keep to it, set chores for specific day of the week (i.e. Monday – vaccum; Tuesday – Laundry, etc.)
Have (family) meetings: talk about what needs to get done, everyone on the same page; does require speaking up and communication with each other, silence does not necessarily mean agreement

Have one family meeting together each day, it's a great time to plan; regardless of the time of day this meal is head, timing does not matter, it's the getting together that matters
Discuss days plan in the morning before the kids get up/chores

 Crockpot/Instapot
Set a goal for each day
Pinterest
Focus on what you can control
Get outside once a day
Stay Positive!
Technology Makes Life Easier
Texting-as the go-to form of communication
Audio books
Crock pots/Instapots
Robot vacuum, Roomba
Freezers: freeze garden vegetables, meat, ; don't have to can using a pressure cooker
Hands free phone devices in the car or tractor
Cell phones – cell phones in the tractor, txts, maps
Google Maps – can't exist without them; have to learn to trust the Google Map, or not, do need to be wise enough to know when to not trust the Google Map
Google Calendar
Labtop, computer, kindle
Alexa
ZOOM:

broadband that allows meetings like this: ability to increase access to out of state speakers, additional
Seeing someone in personal space makes you feel closer to them
For 4H and to chat with friends
Exercise workouts

Decent internet is simply amazing! Discovering things they did not know they could not live
Apps, Apps, Apps
Portable chargers
Snapchat to see each other with long days in field
Webinars
Netflix/streaming service
Social media and networking (aka venting)
Additional comments
Remember to have fun! We all get so caught up in so many things that we forget to just have
Thank you, I enjoyed this time together
Untethered Soul is a good book
Person on the phone could hear Jess's presentation ok, and can hear this breakout chat as well
Edward "Inflation" hands
Wear Fake Mustaches!
JUST BE SILLY
Other Resources
Maintaining a work-life balance is no simple task. These tips can help you reclaim control and include suggestions such as:
Rethink your cleaning standards. An unmade bed or sink of dirty dishes won't impact the quality of your life. Do what needs to be done and let the rest go. If you can afford it, pay someone else to clean your house.
Communicate clearly. Limit time-consuming misunderstandings by communicating clearly and listening carefully. Take notes if necessary.
Fight the guilt. Remember, having a family and a job is OK — for both men and women.
Nurture yourself. Set aside time each day for an activity that you enjoy, such as walking, working out or listening to music. Unwind after
a hectic workday by reading, practicing yoga, or taking a bath or shower.
Set aside one night each week for recreation. Take the phone off the hook, power down the computer and turn off the TV. Discover activities you can do with your partner, family or friends, such as playing golf, fishing or canoeing. Making time for activities you enjoy will rejuvenate you.
Amy Bielski suggests that work and life balance is the measure of a successful life and provides these strategies:
Set a 30-minute rule, for the first half an hour after work to talk about the day, any farming business and to write a list of the tasks that need
doing the following day, but after that the topic is life.
Go on a date with each of your children once a month or have a scheduled family time once a week. It might be a family meal on Sunday night for example.
Operational tasks consume 80% of [farmers'] time, which leaves only 15-20% for tactical management systems and nothing for strategic planning. Milicich [business consultant] believes this equation needs adjusting, if not reversing. "Strategic planning reminds you of your dreams. It is about figuring out what is important to you as a couple, where you want to go in life and how to do it."
BREATHE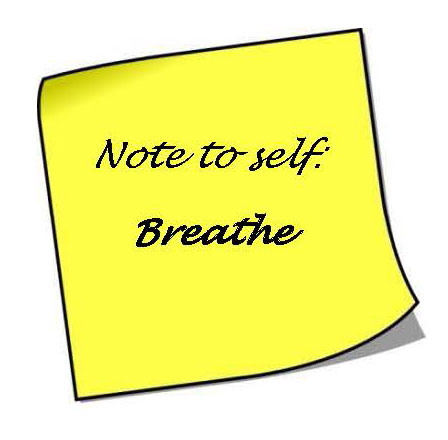 Be fully present
Relax & recreate
Educate Yourself
Act
Tend your "emotional acre"
Help others
Eat right & exercise
Be fully present
Focus on the task at hand.
Play when you're playing, work when you're working.
Relax & Recreate
Play a game. Watch a silly movie. Get a massage.
Educate yourself
Examine your options. Look around. Get advice.
Ask for help. Locate yourself in context, in history.
Act
Don't just ruminate! Venting can help, but do something more concrete than complaining.
Make a plan and follow through.
Tend your "emotional acre"
Look after your own spiritual & emotional & psychological health.
Love your friends & family & let them love you.
Help others
However much our situation sucks, others have it worse. Look around and offer help.
Eat right & Exercise
Fueling your body with healthy food and exercising to use up those stress hormones our body produces will go a long way in calming our minds and emotions.
Adapted from "Breathe" by Marnie Bullock Dresser, English Professor, UW Richland