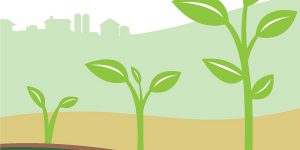 Having intentional conversations around farm succession and developing future plans for the farm provides a better chance of transition success. Cultivating Your Farm's Future helps farm business members and families through farm succession planning. Even if the owner generation is planning to be a part of the management for 10+ years from now, starting early can help the process go more smoothly. It provides the succession generation time to develop their management skills and provides the farm time to build or increase its financial stability to include another generation.
Overview of workshops
9:30 a.m.         Coffee, refreshments, check-in
10 a.m.            Resource Presentations (20 minutes each)
Tax implications around farm succession
Retirement resources
USDA Farm Service Agency loan programs
Business plans
Estate planning tools – wills and trusts
Strengths, Weaknesses, Opportunities, Threats (SWOT) analysis
12:30 p.m.       Lunch
1 p.m.              Q&A with all Resource Speakers (questions submitted on index cards over lunch)
1:30 pm           Individual meetings with Resource Professionals (10 -15 minutes with each professional)
2:30 pm           Evaluations/Adjourn
Follow up meetings will be offered in the host counties and will be based on feedback from the workshops' participants. Farms can also request individual meetings with Extension educators and/or specialists or WDATCP's Farm Center staff.